Download the fresh off the press Global Monitor 2022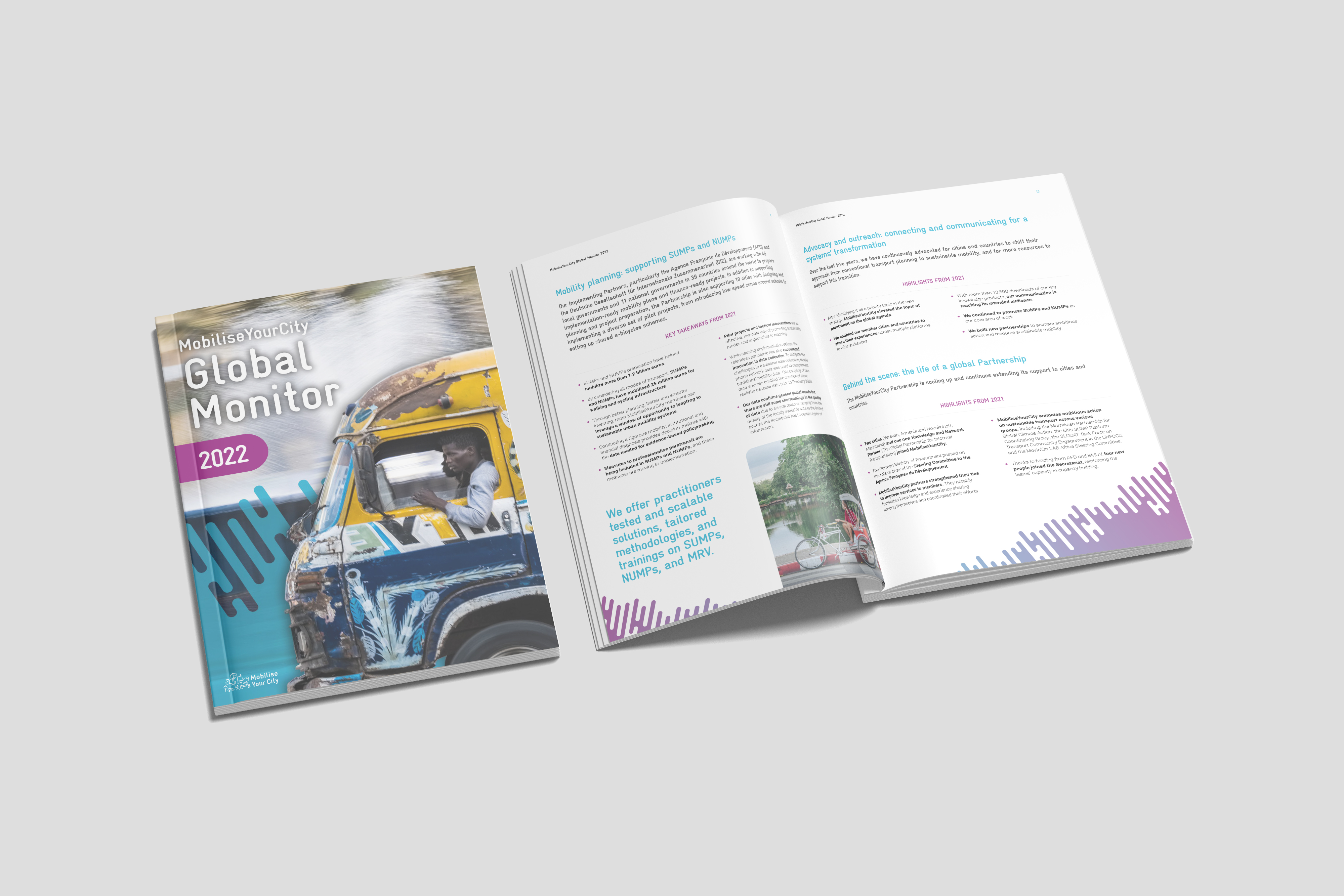 Based on a two-month data collection, the Global Monitor is always an exciting and insightful opportunity to take stock of the impact of MobiliseYourCity work and draw lessons from our projects throughout the world.

This year, the MobiliseYourCity Global Secretariat decided to highlight even more the quantitative results of the Partnership through graphs and figures throughout the report. The report points out the many achievements in capacity development and draws lessons from the analysis of over 50 updated factsheets on MobiliseYourCity's member cities and countries.

All of this was only possible thanks to all the colleagues around the world who took the time to complete this work, which is resulting in increasingly rich and nuanced data.

In a fast changing world, it is more important than ever to take the time to reflect and appreciate the fantastic work done by all of MobiliseYourCity's partners throughout the world. Strengthening their ties continuously, they keep improving the quality of their services to MobiliseYourCity's members.

Download the report here and spread the word to help transform mobility!