How SUMPs and NUMPs leverage finance for impactful investment
MobiliseYourCity donors have mobilised 40.7 million euros in grant financing to support our member cities and countries in advancing sustainable urban mobility.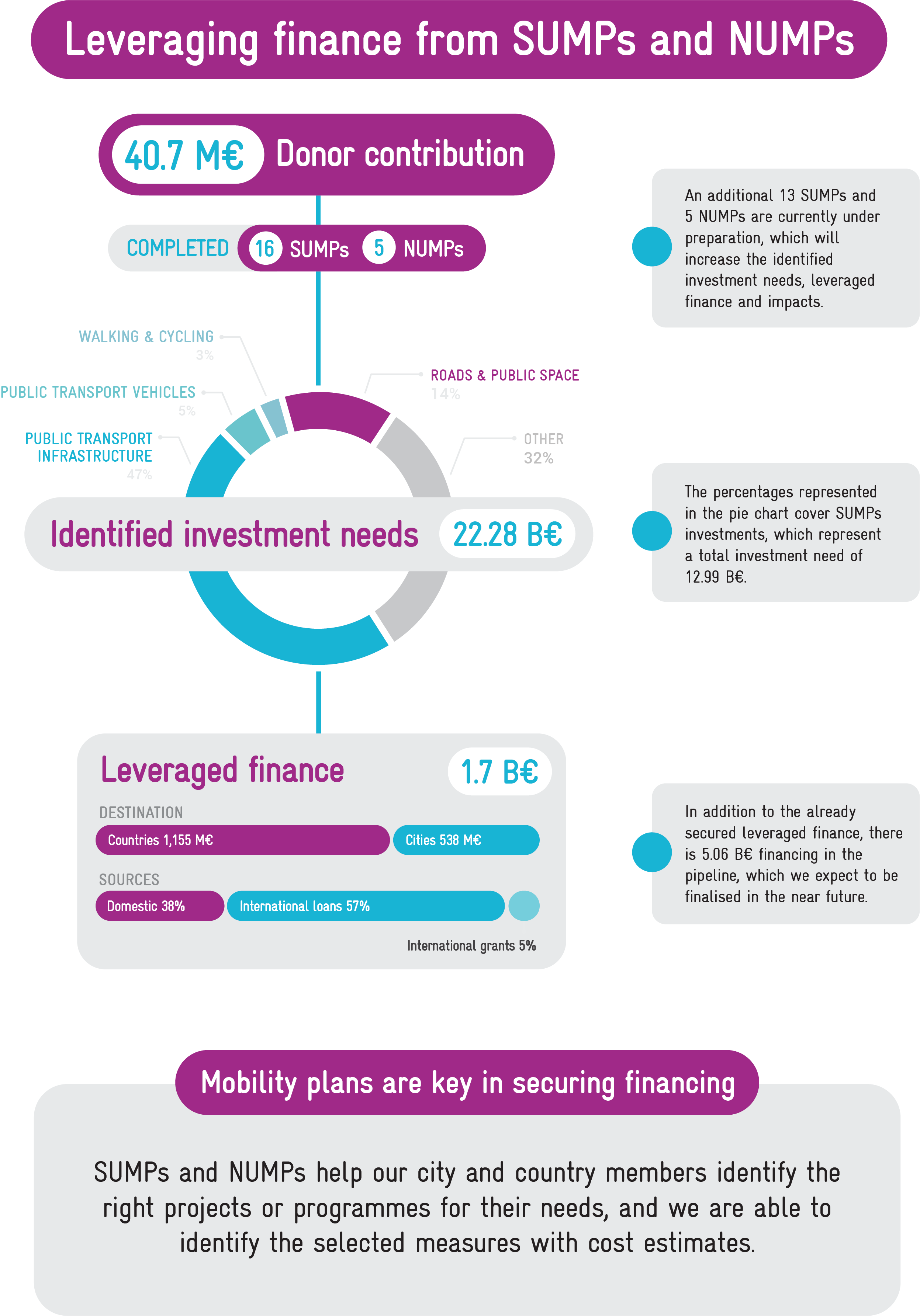 Mobility plans are key in securing financing
SUMPs and NUMPs help our city and country members identify the right projects or programmes for their needs, and we are able to identify the selected measures with cost estimates.
Thanks to the rigorous SUMPs and NUMPs prepared by our implementing partners, concrete projects are able to attract financing and quickly move to implementation.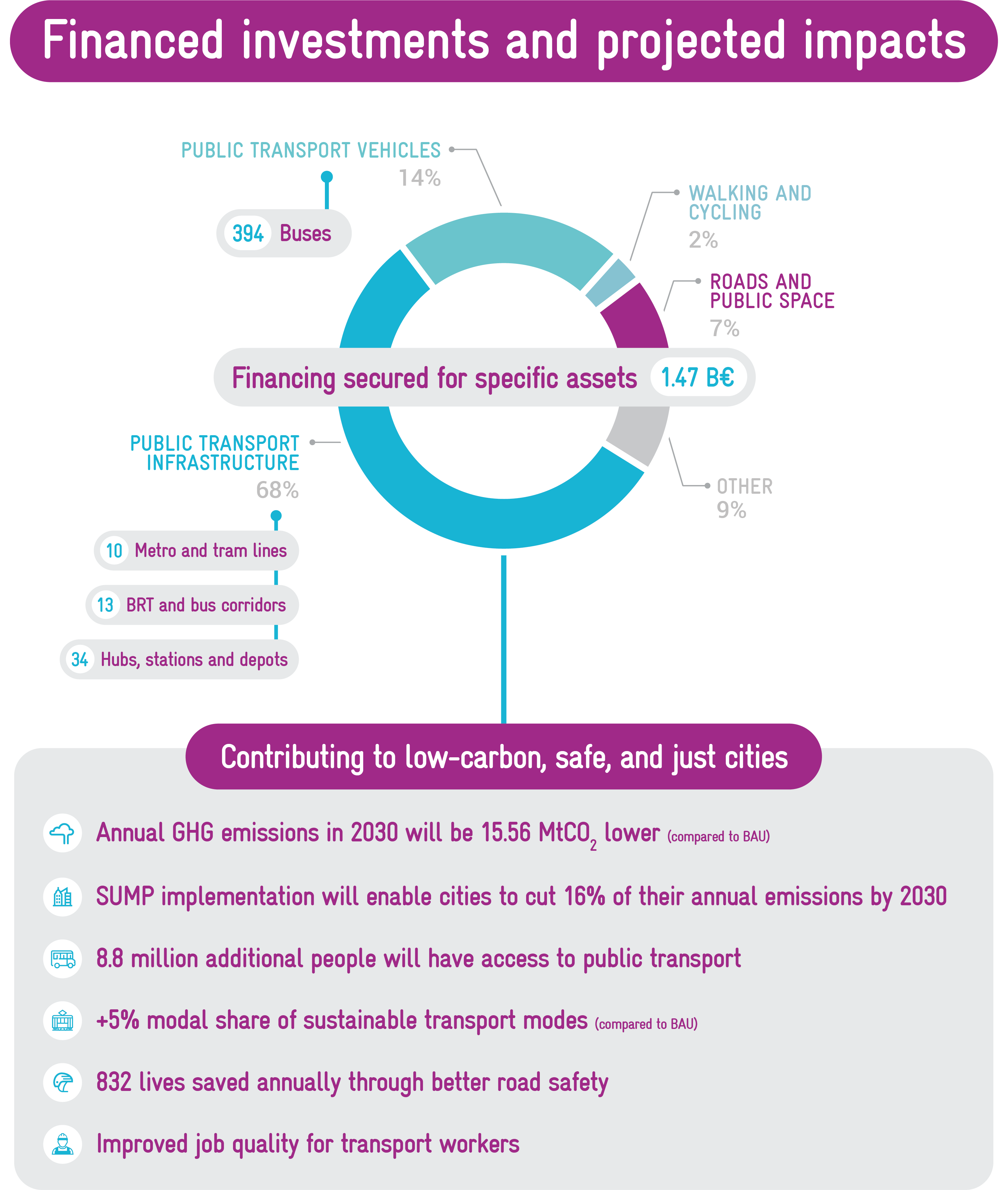 Our Contribution to the Sustainable Development Goals (SDGs)
By assisting cities and countries in the planning and implementation of effective measures to decarbonise urban transport, the Partnership supports the goals set forth under the UNFCCC dialogue and many urban-related goals specified in the New Urban Agenda as well as the Sustainable Development Goals (SDGs). We also support countries in meeting their Nationally Determined Contributions (NDCs) targets by reducing GHG emissions. 
Supporting SUMPs and NUMPs
Our Implementing Partners, particularly the Agence Française de Développement (AFD) and the Deutsche Gesellschaft für Internationale Zusammenarbeit (GIZ), are working with 43 local governments and 12 national governments in 39 countries around the world to prepare implementation-ready mobility plans and finance-ready projects. In addition to supporting planning and project preparation, the Partnership is also supporting 10 cities with designing and implementing a diverse set of pilot projects, from introducing low speed zones around schools to setting up shared e-bicycles schemes.
 MobiliseYourCity Members tend to be large, fast-growing cities, and the planning area often covers many municipalities. In the 31 cities where MobiliseYourCity Partners are supporting SUMPs, the average urban population is over 2.5 million with a growth rate over 2%, which is four to six times the rate of urban growth in France and Germany, which was approximately 0.3% in Germany and 0.5% in France in 2020. Using established yet adaptable tools and methodologies, such as SUMPs and NUMPs, enables practitioners to work effectively in complex and quickly changing environments. 
However, adapting and applying the SUMP and NUMP preparation process is long and requires financial and technical resources that may not be available to local or national authorities. Therefore, supporting the preparation of projects and policies through technical assistance is a necessary intervention to enable further implementation of adequate measures to tackle local challenges in cities and to contribute to global sustainability agendas.