MobiliseYourCity Partners meet in Paris and welcome BMZ as newest contributing partner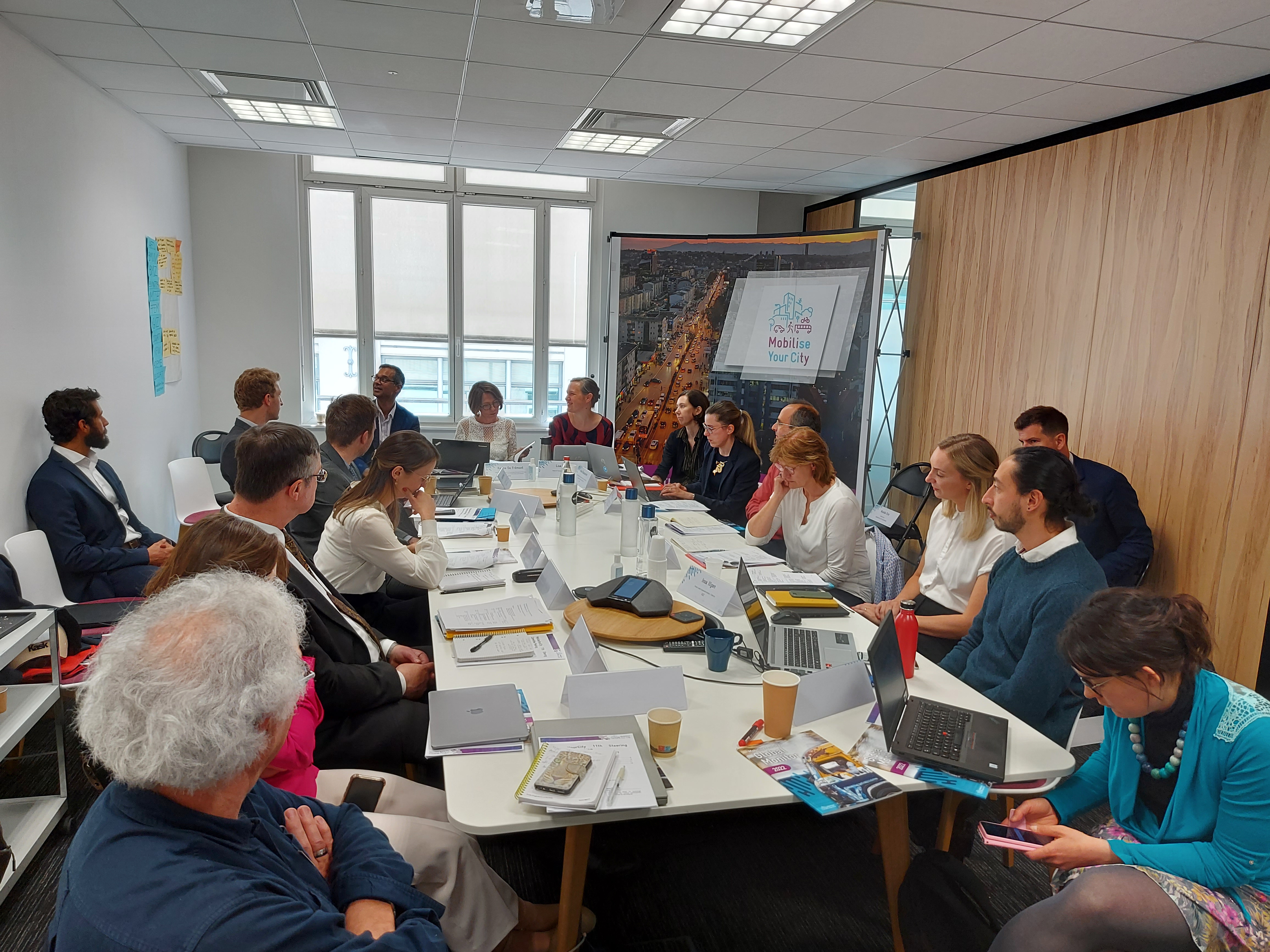 On April 21st, MobiliseYourCity partners met in AFD offices in Paris for the 11th Steering Committee Meeting. They welcomed the German Federal Ministry for Economic Cooperation and Development (BMZ) as the newest contributing partner and received member city Medan and MoU partner Asian Development Bank (ADB).
This meeting, the first in-person steering committee meeting after two years, was hosted by AFD as the new chair of the steering committee. AFD opened the meeting by presenting AFD's ambitions for MobiliseYourCity in the next 2 years and ensuring their commitment to make the most of this position.
BMZ joined officially the Steering Committee meeting of MobiliseYourCity for the first time, as a new contributing partner. This partnership with BMZ ensures the continuous engagement of Germany to MobiliseYourCity.
While BMUV helped launch the Partnership at COP21, as MobiliseYourCity moves into the implementation of the first adopted SUMPs and NUMPs, BMZ is a great natural partner. BMZ presented a brief overview of their activities and ambitions in joining the Partnership.
For the first time as well, a member city joined the Steering Committee meeting. Medan, Indonesia, came to present the SUMP preparation process which they started in 2020. This presentation was followed by one from ADB who gave an overview of MobiliseYourCity activities in Asia.
During the afternoon meeting with all Knowledge and Network partners, new partners Trufi and GPIT introduced their activities. Partners explored synergies on the topic of data collection.
The steering committee meeting was the occasion for all members to reaffirm their commitment to the Partnership, but also to steer the strategic orientations of MobiliseYourCity and to express their interest for the Partnership to focus on specific topics such as data, urban mobility governance, paratransit, active modes, connectivity and e-mobility.