Keeling Curve Prize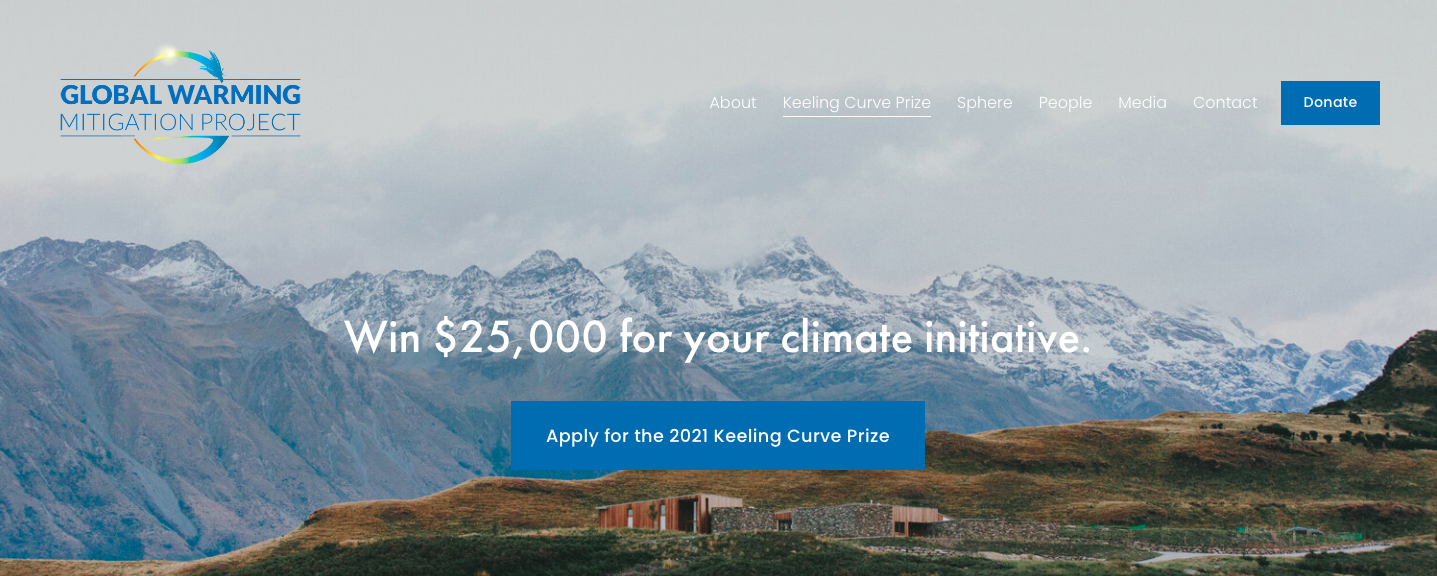 Keeling Curve Prize - 2021
The Global Warming Mitigation Project is launching the Keeling Curve Prize 2021 application round. This will be KCP's fourth year of awarding $250,000 to ten of the best climate solution projects from around the world.
Apply now for the Keeling Curve Prize!
The Keeling Curve Prize is accepting applications for the prize from innovative climate change solutions in the areas of Capture & Utilization, Energy, Finance, Social & Cultural Pathways, and Transport & Mobility. Each year the Keeling Curve Prize gives out 10 awards of $25,000 each.
Deadline: February 10, 2021.